D&AD & AMNESTY / THE COMMON THREAD
The Common Thread campaign is a personal project, created in response to a D&AD New Blood Brief for Amnesty International to create an Integrated Campaign to help young adults make a connection between themselves and human rights.
The way I saw it, the campaign had to trigger people's curiosity without appealing to guilt. And I wanted to avoid patronising stereotypes of the target demographic as a purely digital one.
The yellow thread is symbolic of the connectedness of all people across the world through rights we share. And pulling it lets you experience first-hand how you can directly affect rights violations abroad through Amnesty.
Frankly, not pulling a loose thread is a feat of willpower.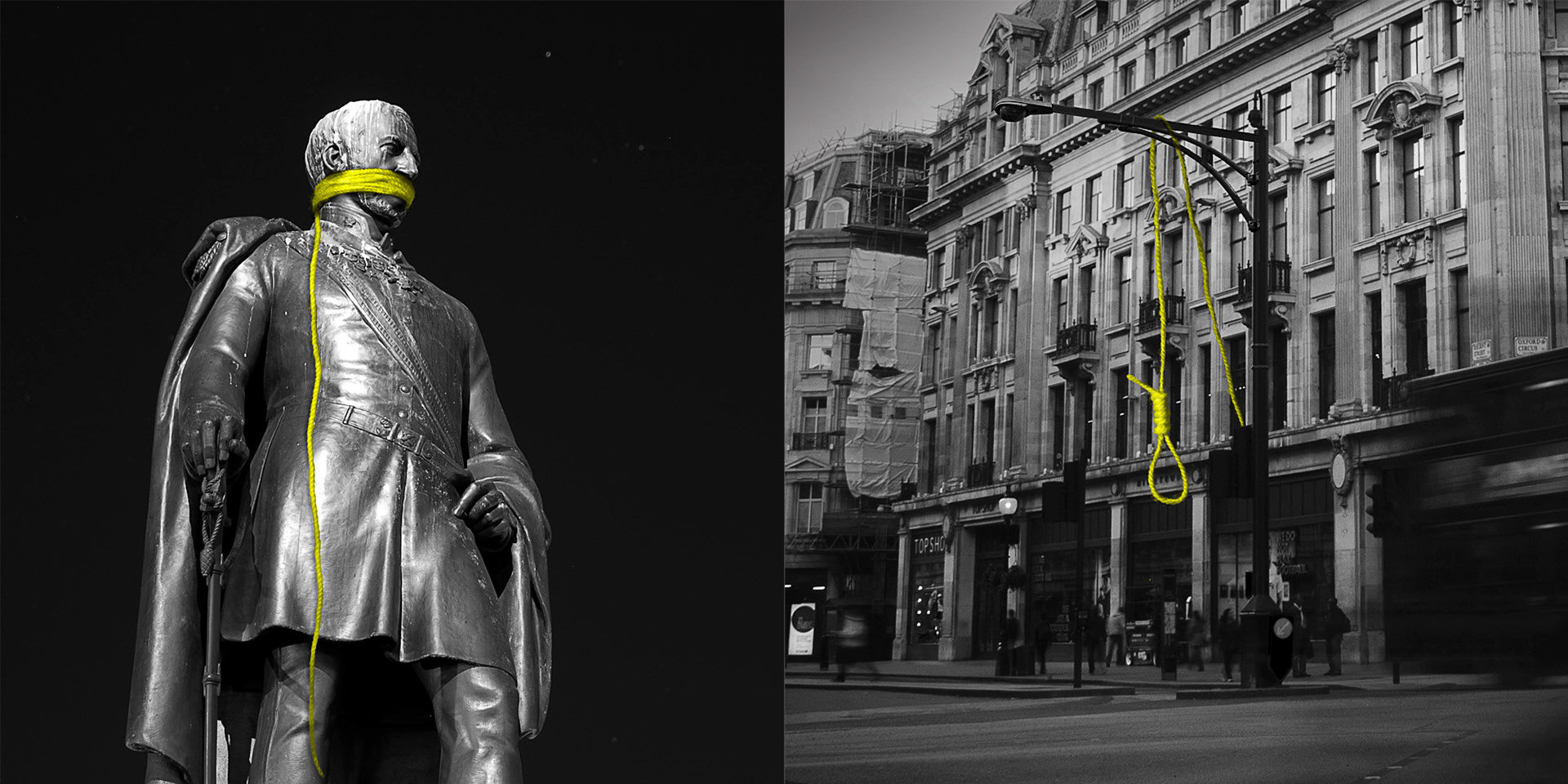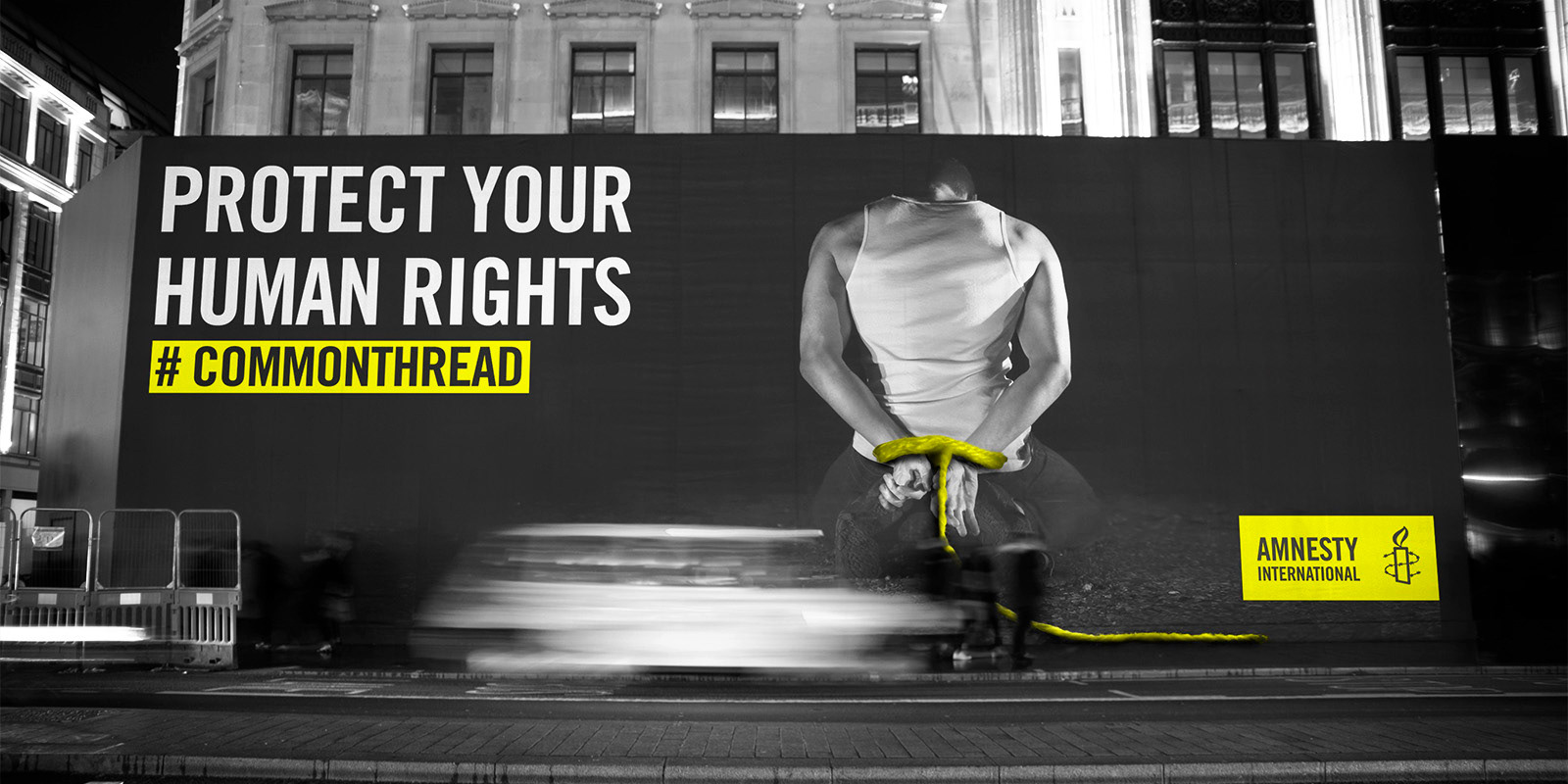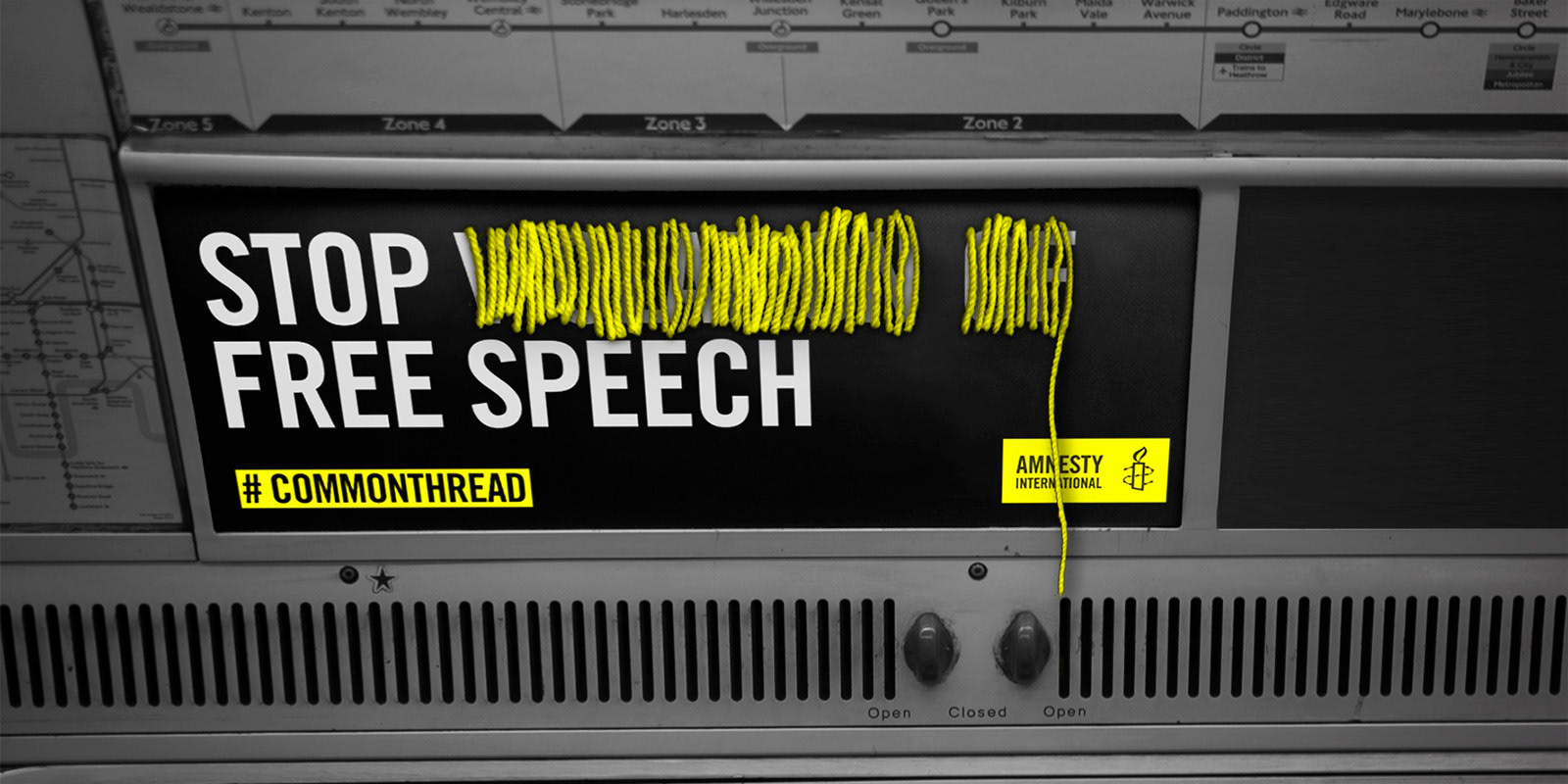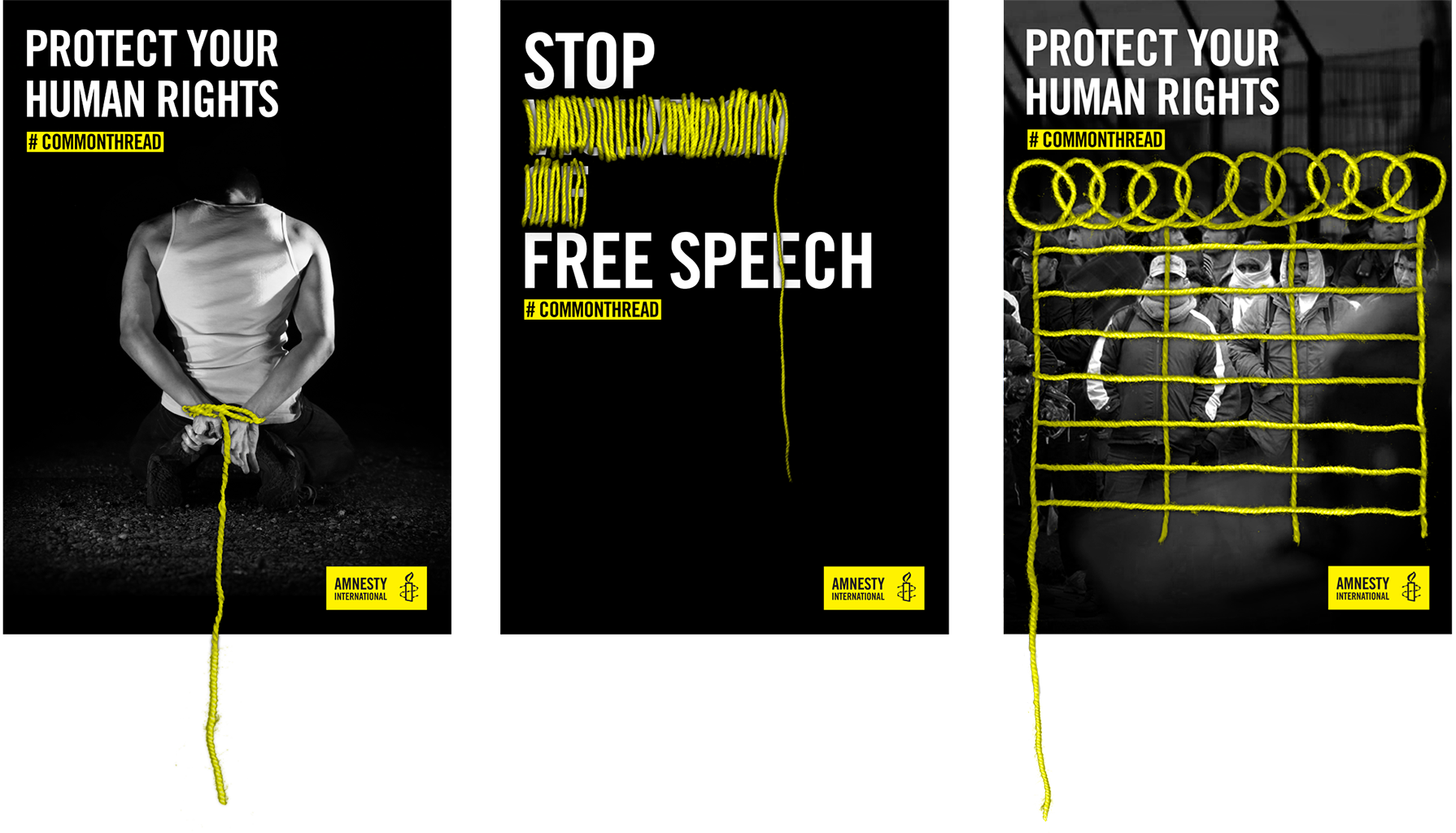 Conception, Creation & Direction: Daniel Danielsson
Talent: James Cookson & George Joannides
Propmaster: Matt Lewis
BTS Photography: George Joannides
Music
: 02 Ghosts I, 13 Ghosts II & 17 Ghosts II by Nine Inch Nails